Call Now
Dr. Pluhar is proud to have exceptional colleagues and associate therapists as part of her practice team.
Each therapist has trained or is in training with Dr. Pluhar in couples and sex therapy.
To make an appointment with a colleague or associate of Erika Pluhar, LLC, please contact Dr. Erika Pluhar.
Call Now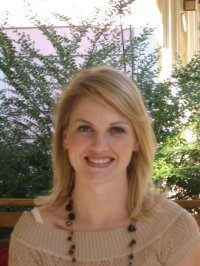 Amy Howard is a Licensed Marriage and Family Therapist and completed training with Dr. Pluhar in May 2013. Amy is a Certified Sex Therapist, earning her certification through AASECT (American Association of Sexuality Educators, Counselors, and Therapists).
Amy graduated magna cum laude with a BS in Family and Consumer Science from the University of Georgia. She then earned an MS (also magna cum laude) in Marriage and Family Therapy from Auburn University.
Previously, Amy offered individual, couple and family therapy at Lifegate Counseling Center. She also provided in-home family therapy for juveniles on probation.
She also works with couples experiencing sexual-related problems including arousal and desire issues, inhibited orgasm, sexual pain disorders, sexual trauma, sexual performance concerns (erectile dysfunction, premature ejaculation), and hypersexualized behaviors (overuse of pornography, excessive masturbation).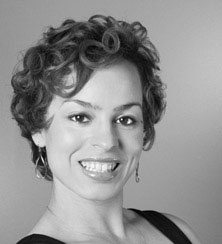 Tori Clear Thompson, LCSW
Tori enjoys helping couples identify areas for improvement in their relationship and find ways to re-connect and build a healthier, more satisfying intimate relationship. She also enjoys working with individuals searching for better ways to manage stress, anger, depression and anxiety. Assisting clients in identifying their strengths and self-worth as well as ways to adjust to life-changes and sexual difficulties are among some of the common presenting issues she's successfully helped clients overcome
Tori earned her Masters in Social Work with a concentration in family from Saint Louis University in 2004. In order to better understand the needs of couples and families, shed pursued additional training and completed 500-clinical hours in a post-graduate Marriage and Family Therapy Certification program at Saint Louis University in 2008. In 2010, Tori became fully licensed as a Clinical Social Worker in Georgia.
In 2012 she started her private practice, Clear Counseling Choice, LLC, located on E. Paces Ferry Road in Buckhead, Georgia. Tori is currently increasing her specialization through continued training and supervision in sex therapy.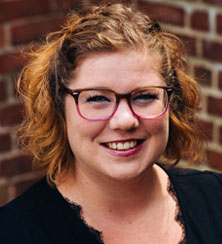 Linzy is a passionate, social justice oriented therapist dedicated to helping individuals and couples expand sexual health and functioning, rediscover connection and intimacy, and explore their desires and fantasies. She has successfully aided clients in overcoming a wide array of sexuality concerns, including problem sexual behaviors and intimacy difficulties, by offering them her best critical thinking, authenticity, and dedication to creating a safe and supportive environment. She has a particular interest in LGBTQ folks, kink, and alternative relationships, all of which she explores by using sex-positive and strength-based approaches. It is her goal to listen to every client's unique complexities, honor their personal stories, identify strengths, and collaborate with them to develop healthy and fulfilling intimate relationships.
Linzy graduated from Georgia College and State University in 2004 with her Bachelors of Arts in Sociology, where her passion for social justice began. She earned her Master's degree in Social Work from Smith College in 2014, developing a psychodynamic foundation for her clinical work. Her thesis focused on examining clinicians' attitudes and level of education around topics of sex, gender, and sexuality. She is currently pursuing a Sex Therapist certification from the American Association of Sexuality educators, Counselors and Therapists (AASECT).
Linzy has worked in a variety of clinical settings, which has provided her with an array of experiences and diverse clients. She previously worked at Positive Impact in Atlanta, GA where she gained valuable experience working with individual affected by HIV/AIDS and struggling with substance abuse. Here the work focused on advocacy, empowerment, and skills training. Following this internship, Linzy worked at the Yale Child Study Center in New Haven, CT where she was afforded the opportunity to work with children and families and collaborate with police officers to help address trauma responses to community violence. Most recently, Linzy has been facilitating psychotherapy groups with individuals with problem sexual behaviors. In this role she helped clients process their attachment patterns, trauma histories, and sexual behaviors to help them develop healthy, consensual relationship patterns.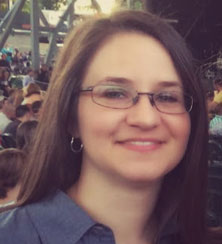 Susan Whittington, EdS, LPC
Susan's therapeutic style builds on client self-acceptance and empowerment. Much of her work involves increasing self-awareness while learning to limit self-criticism. She focuses on creating a positive, collaborative therapeutic relationship with each client, and selecting interventions based on each client's particular needs.
Susan Whittington, EdS, LPC holds a Master's degree and Ed.S. in Professional Counseling from Georgia State University and is a member of AASECT.
Susan helps individuals and couples with relational and sexual concerns clarify goals, create a safe place to be authentic and explore, and begin to build common ground to work from. Susan typically works with clients to address concerns related to sexual pain, sexual trauma, and desire discrepancy. In doing this, Susan enjoys helping clients take steps toward creating their ideal lives.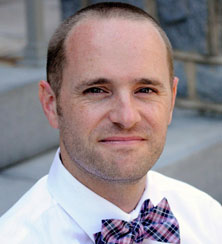 Joshua M. Noblitt, MDiv., LMFT, CST
Josh a Licensed Marriage and Family Therapist, and provides individual, couple, and sex therapy services. He is a Certified Sex Therapist with the American Association of Sexuality Educators Counselors and Therapists (AASECT) and works with a wide variety of presenting issues with a special focus on issues related to spirituality, sexuality, LGBTQ clients, and multicultural individuals, couples and families.
Previously, Josh gained 8 years of experience working with the public defender office on cases involving clients who are facing the death penalty. His work with this specialized group of clients involved relationship building, family functional analysis and development of intensive bio-psycho-social history narratives on clients and their families. His work in these and other unique settings, affirms that none of us are the worst thing we have ever done, and the times when we are at our worst often are the times when we need love the most. This meaningful work has taught Josh a tremendous amount about human suffering and the amazing ability of the human spirit to heal, and to thrive in the midst of a vast array of circumstances.
Josh completed his undergraduate studies at Greensboro College in 2000, Master of Divinity degree at Emory University in 2004, was ordained in the United Methodist Church, Western North Carolina Annual Conference in 2009, and received his Marriage and Family Therapy License in 2010. Josh had the opportunity to study at the Link Counseling Center's Marriage and Family Therapy Training Institute and served clients at the Genesis Shelter as part of my training before becoming a full Clinical Fellow with the American Association of Marriage and Family Therapy. Josh has served on a number of boards nationally and locally, including the Board of Directors for the Reconciling Ministry Network, which seeks full inclusion for Lesbian, Gay, Bisexual and Transgender (LGBT) people in the United Methodist Church; the Emory University Hope Clinic for HIV/AIDS Research Community Advisory Board; For the Kid in Us All, Inc.; and WonderRoot. Josh serves as a volunteer chaplain for the Atlanta Police Department and is a proud alumnus of the LEAD Atlanta class of 2011, the New Leaders Council class of 2013 and Outstanding Atlanta class of 2013.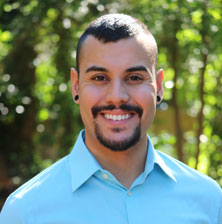 Jonathan Standish, MS, LAPC, NCC
Jonathan is a Licensed Associate Professional Counselor committed to helping individuals and their partners overcome relationship, sex, and intimacy concerns. He welcomes the opportunity to work with a diverse array of individuals from varying ages, sexual orientations, and racial and cultural backgrounds. He has experience working with a variety of presenting concerns such as anxiety, depression, substance abuse, and trauma. Jonathan also has a passion for working with LGBTIQ related concerns including, but not limited to, coming out, transitioning, sexual health, and HIV/AIDS. In addition, Jonathan has substantial experience working within the poly and kink communities with specific competencies in structured relationships and consensual non-monogamy.
Jonathan earned a Bachelor's in Psychology from John Carroll University and a Master's in Clinical Mental Health Counseling from Georgia State University. Jonathan is currently working towards his certification in Sex Therapy from the American Association of Sexuality Educators, Counselors, and Therapists (AASECT) under the supervision of Erika Pluhar, Ph.D., Ed.S.
Jonathan has experience in a variety of clinical settings including intensive outpatient, university counseling centers, and non-profit agencies. In addition to working at WholeHeart, Jonathan sees clients at Odyssey Family Counseling Center in College Park, providing individual and group counseling within their Adult Mental Health and Substance Abuse Programs. At Odyssey, Jonathan has learned the value of holistic health and wellness based practices while advocating for the client with outside providers and agencies.  Prior to Odyssey, Jonathan worked within Counseling and Disability services at Savannah College of Art and Design – Atlanta campus. At SCAD he dedicated his time to counseling students and developing outreach and programming on student mental, sexual, and physical health.  In addition to clinical practice, Jonathan contracts as a policy advocate in the area of HIV competencies. Most recently he has been a participating author for ADAP Advocacy Association's white paper regarding model policies for transgender competencies in ADAP's and Ryan White programs.
Throughout his experiences, Jonathan has developed a strengths-based multicultural approach to counseling. While he tends to utilize Cognitive-Behavioral techniques paired with Attachment Theory in his work, he draws from as many other therapeutic modalities as needed to best meet his clients' needs.